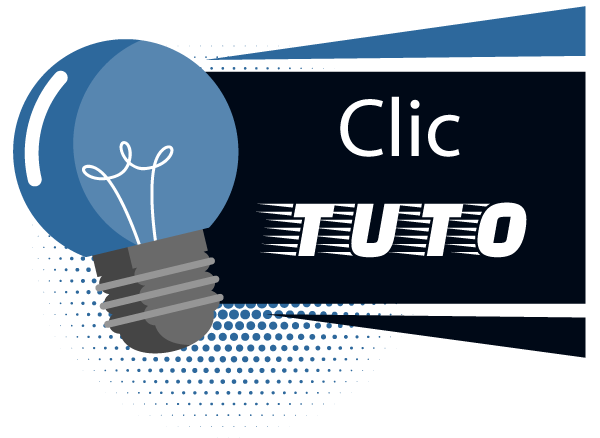 Find on this page the procedure to connect your Shopify store with the ClicFacture billing service. Then, you will find an explanation of how to integrate your orders and generate invoices that comply with French legal requirements.

Installation process
Step 1 : Select ClicFacture App
Once the app is installed in Shopify, you can click on the Apps Menu to select the ClicFacture App :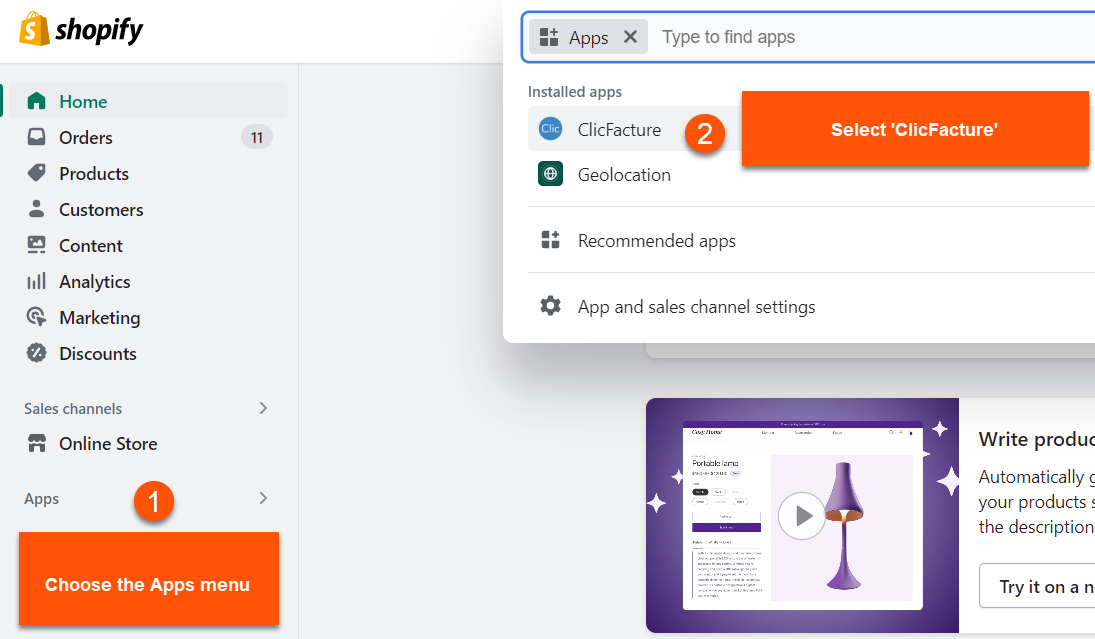 Step 2 : Copy the Shopify token
At this stage, you must copy the Shopify token to enter it into your ClicFacture account. If you do not have an account, you can sign up after clicking on the 'Copy' button. You will receive a 30-day free trial without any commitment.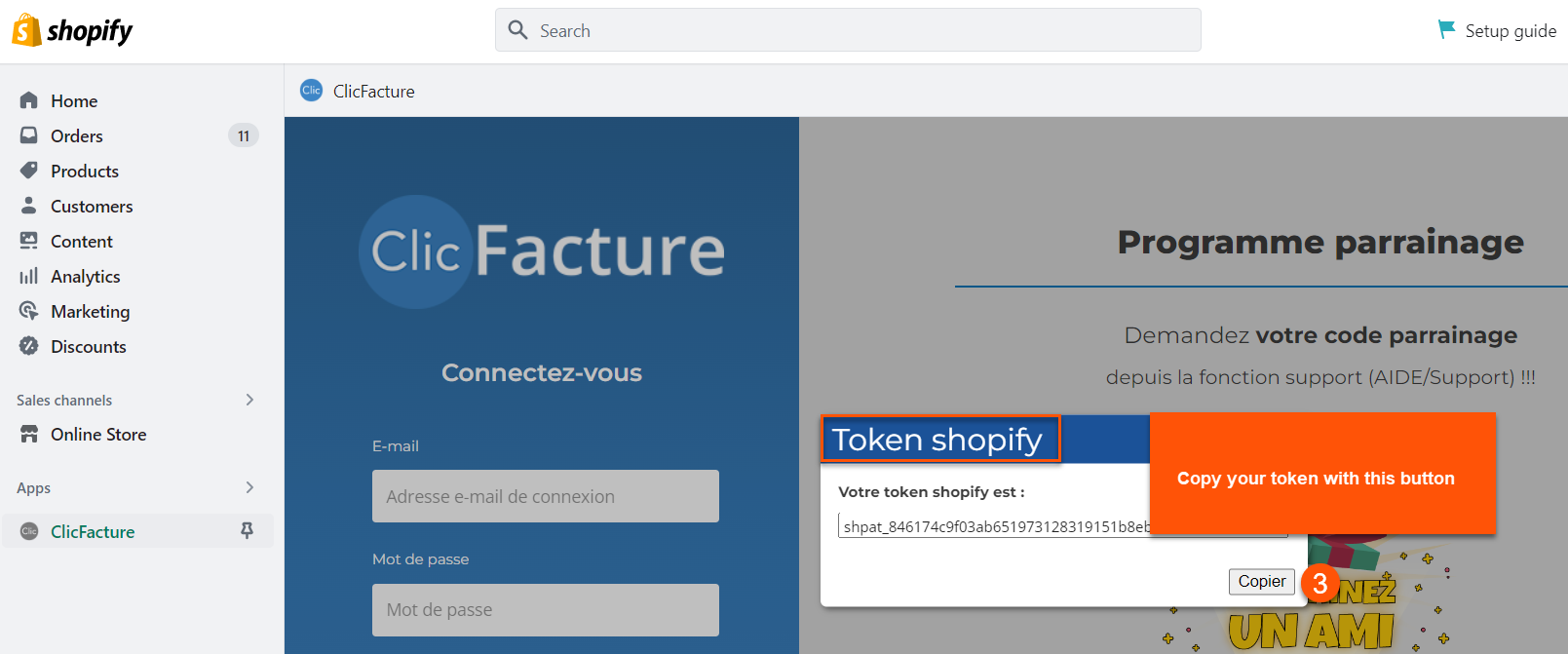 3 : Connect to ClicFacture
You need to connect to your ClicFacture user account, and select the e-commerce integration menu.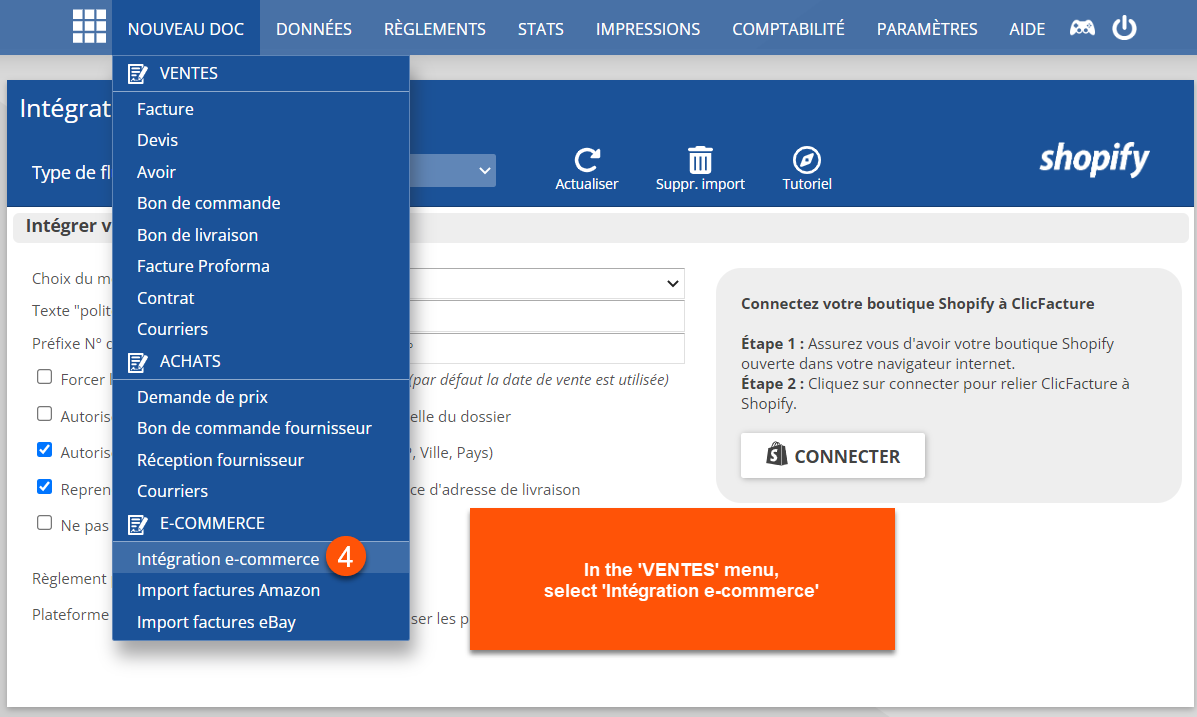 Step 4 : Shopify platform selection
At first, you have to select your platform here, and click on 'CONNECTER' button to launch the connection.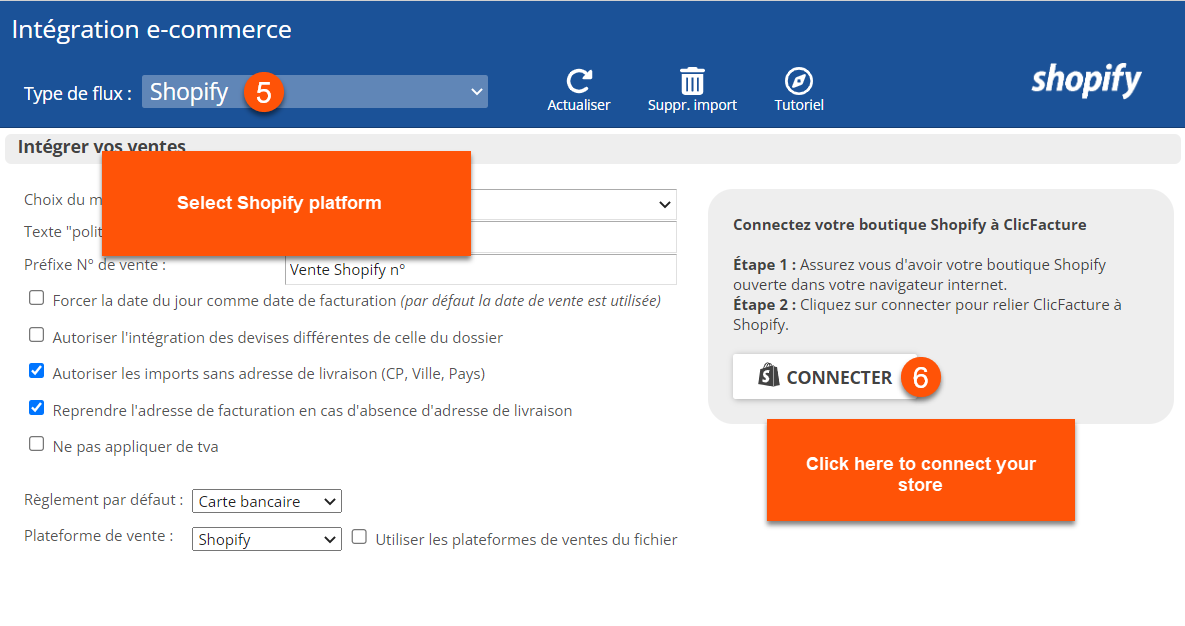 Step 5 : Paste the token
With CTRL+ V or right mouse click, you need ton paste your token here.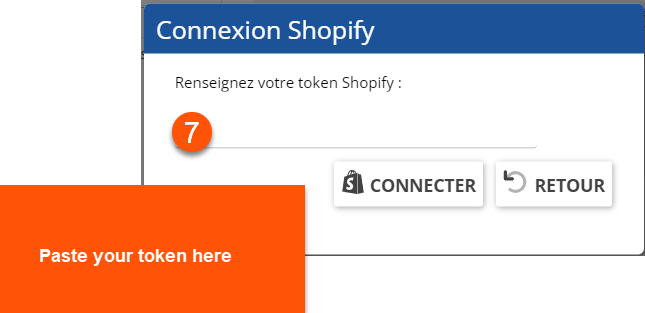 Step 6 : Check you store's connection

Process of the order integration API
Step 1  : Integrate your orders
Now that the store is connected, you can start integrating your Shopify orders into ClicFacture.
First, select the desired period, and then click on the 'Intégrer' button.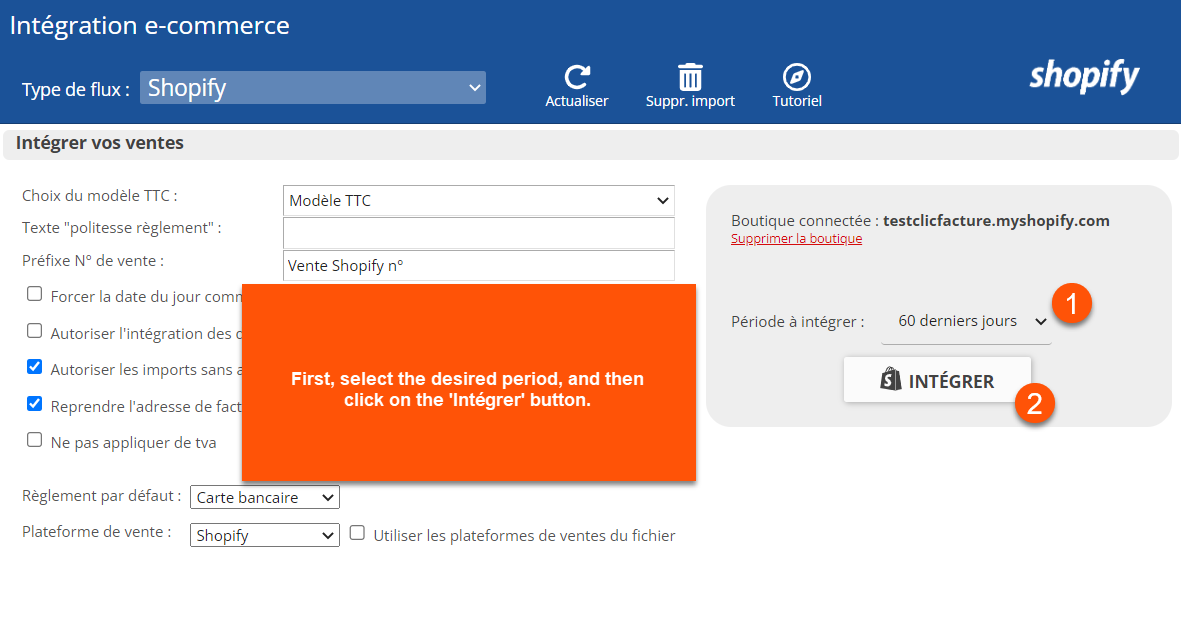 Step 2 Check the orders
The next screen displays the orders within the selected period. Of course, if there are orders that have already been integrated, they will be identified and excluded from the operation :

Step 3 Generate the invoices
A message will confirm the creation of invoices. In this example, 7 invoices were successfully recorded. You can click on the 'FERMER' button to close the information window.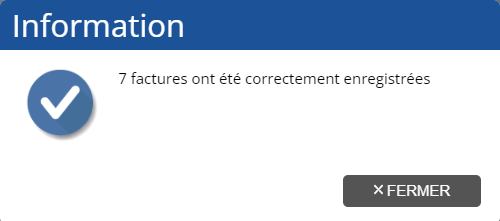 Step 4 Check the invoices
On the right-hand side panel, you will find the list of invoices created from orders. Simply click on the arrow at the beginning of the row to display the document. Your invoices from Shopify, along with their associated payments, have been integrated into your accounting.